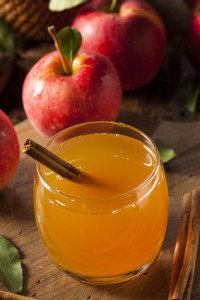 Here is a simple yet powerful, all-natural detoxifying beverage that you can incorporate into your springtime cleanse:
Mix together:
one tablespoon of unfiltered apple cider vinegar;
one tablespoon of honey; and
12 ounces of water.
The vinegar works to stabilize your body's internal pH level, while the honey works to regulate your blood sugar levels. When combined together, it offers a superb cleansing and detoxifying beverage that's perfect for the spring season.